If you think you have spare money and you would like tu support our webhosting fees than here is option :)
We are together with Adelka more then two years so it is time to dosomething. Me and Adelka are very happy to tell you that we will our big day soon.
Organizing of wedding is not easy but with my girfriend it is. If I do it myself I would never be married.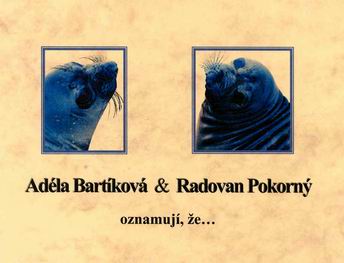 ...


...


...


...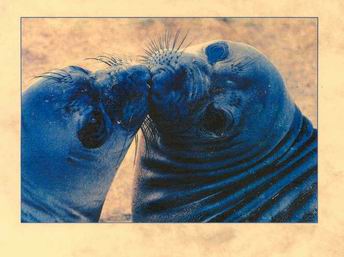 ...


...


...


...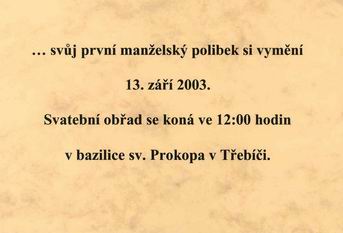 ...


...


...


...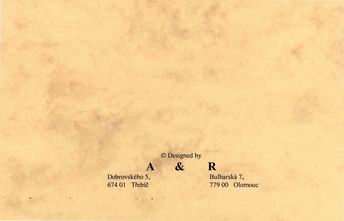 For those who have problems with loading of pictures: the wedding is in

bazilik snt. Prokop ni T?eb?? South Moravia Czech Republic, 13th of september 2003 at 12:00
.
Wedding day | Log-in or register a new user account | 12 Comments
Comments are statements made by the person that posted them.
They do not necessarily represent the opinions of the site editor.
The Dino
Penelope, nice to hear from you again and thanks for joining. Did you managed to run Skype? if yous ...


penelope
Hey Dino and adela!! i found yr website! haha...Haven't been in contact with yous for soOoo soOo lon...


The Dino
Great Jock, we are looking forward. Let us know in advance like 2 months before you come so we are n...


Jock
Hey, Dino and Adelka Hope all is well with both of you. I will visit you in (your) Spring next y...


jump to Guestbook ...